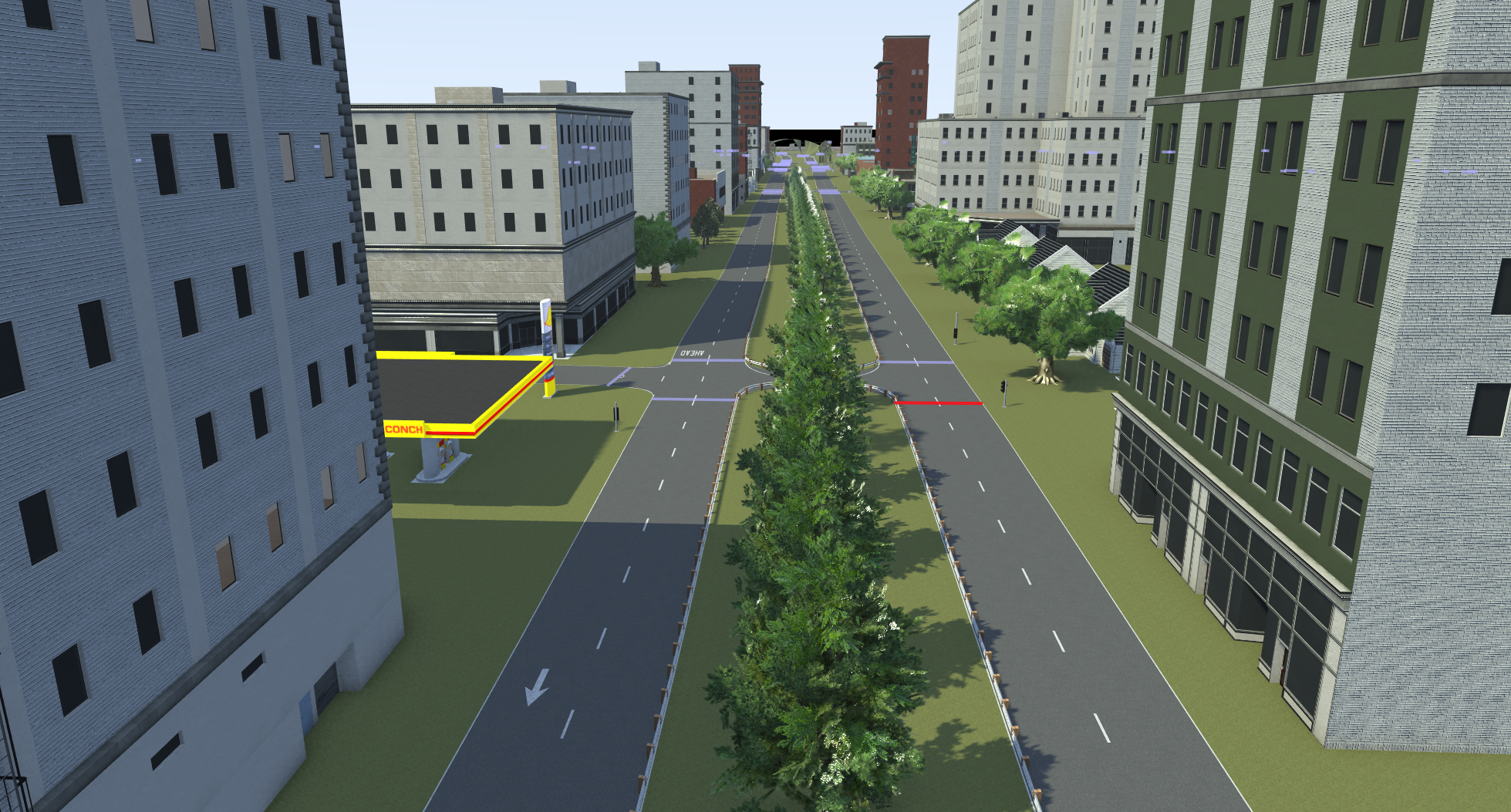 Projects Title
Simulation of the Connected and Automated Driving Systems (Collaborative Automated Driving System)
Location
University of Wisconsin-Madison, USA
Time
2021.10 - present
Advisor
Bin Ran, PH. D, Vilas Distinguished Achievement Professor
Yang Cheng, PH. D, Transportation Research Associate
Description
The Collaborative Automated Driving System (CADS) provides full vehicle operations and control for Connected and Automated Vehicle and Highway (CAVH) systems, which include
an intelligent vehicle subsystem and an intelligent roadway subsystem, by sending individual vehicles with detailed and time-sensitive control instructions for vehicle operations. The
Connected Reference Marking System (CRMS) and related methods provide vehicle location identification functions for connected automated vehicles (CAV) at any vehicle intelligence
level.
Implementation
The Map and Scenario Design Group: design maps using RoadRunner, design detailed traffic scenarios; test the maps and scenarios in CARLA; collaborate with other groups to do the simulation
The Planning and Control Group: Apply the planning algorithms to do the microscopic and macroscopic route planning and find the optimal movement trajectory for the vehicles.
Current process:
Github LINK:
https://github.com/wrencanfly/carla_wisc_PlanGroup
CARLA Build Document:
https://www.yuque.com/beichenandjojo/csgo/fz4w48?singleDoc# 《CARLA BUILD WINDOWS》